Ganoderma tea (Reishi Mushroom tea/ Lingzhi tea) is made of 100% USDA certified organic Ganoderma Lucidum. The Ganoderma Lucidum ingredient used for this product comes from our self-built organic Ganoderma farm located in Mt. Wuyi, Fujian, one of the largest Ganoderma origins in China. The whole cultivation process strictly follows the organic standards without any use of pesticide, herbicide, and chemical fertilizer to ensure its highest quality and efficacy.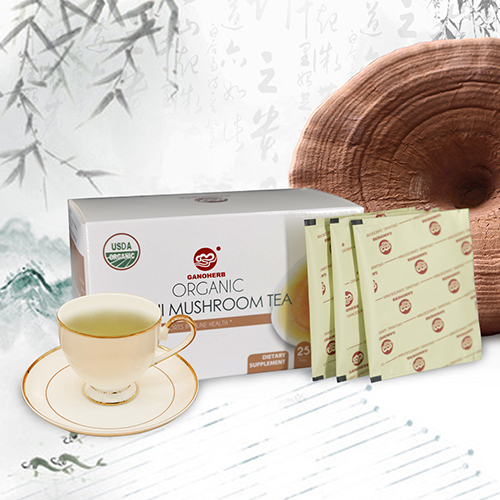 This organic Ganoderma tea is very convenient to carry and make. Each box has 25 individually packaged tea bags. Just open the sachet, put the tea bag in a cup and add hot water, a cup of warm and delicious Ganoderma tea will be ready for you in just 1-2 minutes.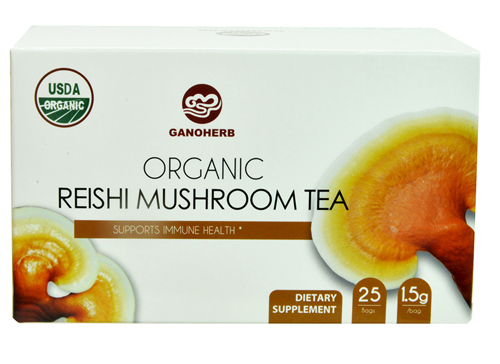 This product has a unique mushroom flavor and a mellow sweet aftertaste. Different from other herbal tea on the market, Ganoderma tea has many health benefits, such as enhancing overall immunity, relieving stress, improving sleep quality and reducing allergy. It is gluten free, lactose free, and no additives or preservatives whatsoever, therefore it Is suitable for all people especially for people with low immunity or high stress.